Silence Flutters
June 19, 2012
Silence runs and
lopes and scampers in the midst
of magnolia's tears.
The birds don't fly
but ride in the ever longing wings
of silence.
They violently skew
past the fallen Fall leaves,
past the kaleidoscopic trees.
They run from
the whistle of the train and
the white puffs of smoke.
They run from us.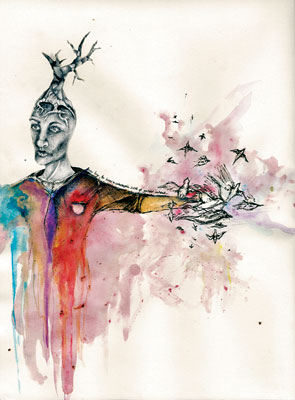 © Alice B., Sarasota, FL