Bitter Revenge
July 2, 2012
She's drunk again.
She's throwing things.
I shouldn't have said anything.
Shouldn't have whined about,
My empty stomach.
She's hitting me.
Yelling.
I knew we couldn't afford it.
I shouldn't have eaten,
the extra slice of bread.
She won't stop.
My body aches.
Something hits my head
and its dark.
I wake up in the living room.
Cops are putting my mom in a car.
I run out screaming.
They can't hear me,
They don't look at me.
I scream at my mother.
She is crying,
Mumbling.
I didn't mean to,
She says,
She was my baby.
Then I know.
I didn't survive the last beating.
They put my body,
In an ambulance.
It's over.
I am not,
Mommy's precious angel anymore.
I am,
Death's angel of deliverance.
Let the revenge,
Begin.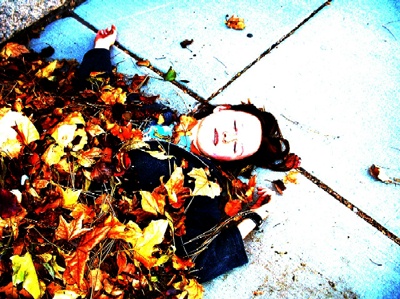 © Shea D., Albuquerque, NM