She, Now
May 23, 2012
I am having an affair with a younger girl.
The succubus to my existence. Suckling
the very essence of lust from my soul.

Out of the burnt ashes of love she
penetrates my heart with white doves
of tender cooing and forget-me-nots.

Golden lilac hair that gets into my eyes
the seeds to white soil, blurring vision,
making me hallucinate about what love really is

"Oh how do I love thee? Let me count the-"
caves of Babylon that have eroded and mountains
shook in yonder days before I met you.

"I love thee more to the depth and breathe and height"
of a starry moonlight night
when eyes were stolen to see false lights

Distorter of vision, Harpy of Wickedness
Weaver of Fantasies, your hypnotic spell
has placed me in your grasps yet again.

But who am I to seek amends?
Tis my own lust that brought me here
and the language of l'amore fits our tongues like gloves

So gloved hands will hold another
playing this wicked game till the
Burnt amber leaves of yesterday come sweeping me away.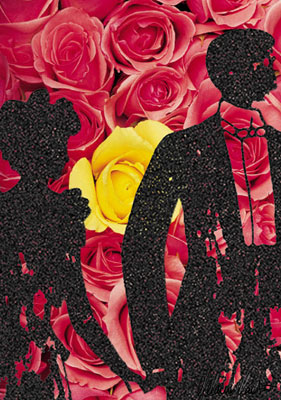 © Melanie M., Hendersonville, TN