The one who changed everything
July 4, 2012
Your picture still lingers in my heart
an unwritten story that continues to tear me apart
day after day your stuck in my mind
your perfect image i don't know how i could have been so blind.

What i thought was right as i layed in my bed
turned out to be just one long dream in my head.

Sitting here now remembering her smile
i never new it would only last for a while
see now everything's so cold and sad
and i cant help but just feel bad

I see the pain shine out of her eyes
this feeling inside of me is no surprise
My feelings for her were sweet and pure
her actions i forced myself to endure
As i thought that at the end of the day
her shoulder was their for my head to lay.

It's sad to think someone you loved so much
Would be able to wake up one morning and just forget your touch.

Her attempts to make things right again
Seem weak and fake, until i ask myself well what then?

She was the one who stood out from the rest
But today i needed to take one thing of my chest.
Finally standing up for what i believe
It doesn't hurt me to treat her like a stain on my sleeve

With only my best interests in mind
this outcome was only a matter of time.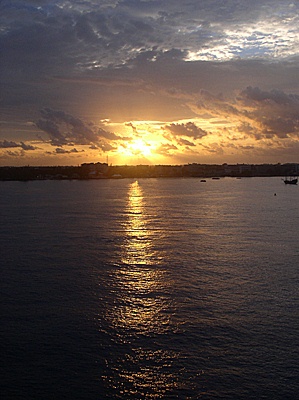 © Rebecca Y., Los Angeles, CA