Under The Sky
June 26, 2012
She waits in the brush
Watching the deer play,
Ignoring the clouds on the horizon.
The kill was her focus,
Her ambition.
It was survival.
Another day with life,
Another sunrise.
Her skill and finesse is unparalleled,
Envied by all the other hunters.
Some days, it seems as if the animals seek her hunt.

She doesn't realize her limit,
A stormy nimbus preparing its journey,
Her inability to fight the world.
With wet, warm blood on her hands,
The hunter flaying its flesh
As the cold rains drench her body.
She curses the Heavens,
Their impeccable timing cutting the hunt short
Like the sinew from the legs of her slain prey,
Forgetting to realize that the rain is not a hindrance
But a bond between her and the wind,
The clouds,
The world.
Knowing it exists
But refusing to acknowledge it.

A loud crack deafens her,
A bright flash blinds her.
In her ignorance, she lay there as all fades away.
Her last sight being water and air.
In this moment, she cannot deny
The future which she could have lead
If she chose to act sooner.
As the hunter's hair slides down her placid cheek,
The tingling subsides and her mind opens.
She sees the storm pass by
And reaches peace,
Knowing that some day the clouds will be there again,
And she will always lie under the sky.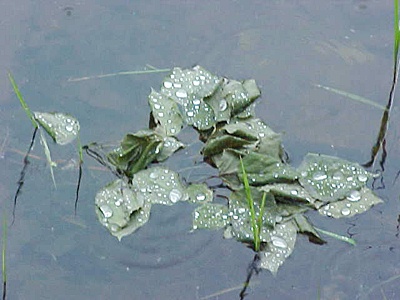 © Elaina B., Waterloo, NY