Backwards
June 5, 2012
They have a name for it,
for what you have.
They call it Alzheimer's.
But I would rather not use that word.

It's a word for other old men.
Someone else's grandfather, someone else's tragedy.
It's a word for former presidents
and for that man down the street, but not for you.

As I watch you, many questions go unanswered.
Why is unawareness so charming in a child
and so tragic in an adult?
What must it feel like for people to talk at you,
and about you, rather than to you?
Is it lonely when nobody looks into your eyes?
They must fear getting caught, and locked up,
inside your deeply tangled mind.

So I won't use that word, that word that I hate,
to describe your situation.
I won't use it until I can understand that it is possible
for a person
to go backwards.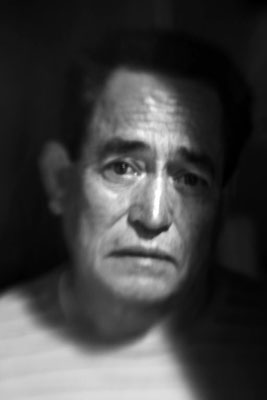 © Adam P., Goleta, CA