How Much Do You Care?
June 21, 2012
She say you don't really care
But I know you really do
Or else you'd have told me
So I could stop looking for a clue.

Signs of sensitivity shine through
In the darkest times of death
Shadowy, Strange, Scary,
I'm not sorry for you.
Exactly, like you. Your manipulation
You don't even realize when you do it
I watch,
Others see it too
Others wonder, and glance
But I know. I know the real you.

This is not it
This is what the cold shoulder feels like
The cold shoulder that your friends lean on
Freezing their core
Open your eyes and throw water on your face
Wake up from this deep sleep
It hurts people,
It hurts those closest to you
And me.

Steeping fears
Something I worry about everyday
Did that one mistake I made
Make you, have to throw it all away.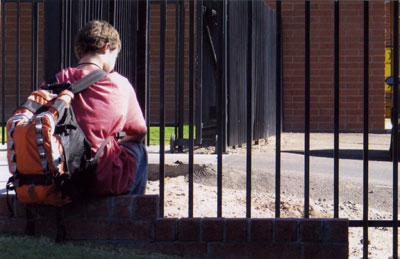 © Molly L., Phoenix, AZ