Beautiful Destruction
June 19, 2012
Trucks, tanks, planes. They surround him.

he plays
Flinging them in the air,
High and low,
Faster than light and in slow motion.
He creates his own effects with nothing but his voice.

vrmmm, BOOM
His imagination supplies the rest. He can see it.

sparks glitter, metal keens
The collisions fascinate; he is enthralled, enchanted.

beautiful destruction
It calls to all of us.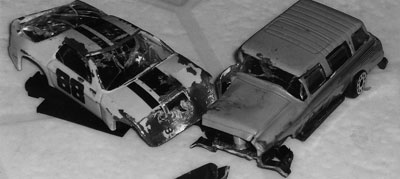 © Danny H., Chula Vista, CA