Nani Means Beautiful
June 6, 2012
I thought about death, and my life so far.
But at my moment of introspection; I remembered a girl.

Her name was Erica.
We were almost finished with second grade when she lost her battle with Leukemia.

I didn't understand why she didn't come back to school one day.

I didn't cry.
To me she was just...
Gone.

Gone like a girl who transferred schools,
Or who would return with much anticipation after summer.

I just accepted how she wore bandanas over her head,
Or why her skin looked very transparent in a way.

I just accepted that one day the trees had pink ribbons tied around the branches.

It was her favorite color.
But, forgive me Erica.
I might be mistaken.

You were amazing.
As amazing as a second grader could be.

You were bold,
And I think about you often...

I remember how I had my first crush on your cousin,
And you always would plant yourself square in front of him; protecting him.

Very...
Motherly.


You intimidated me.
You were so strong.

...Did you know you were going to die?

And when I have thoughts like I had tonight, I feel so...
Ashamed.

How could I be wasting my life?


Dear Erica,
I'll say a prayer for you tonight. I miss you.

We had a tennis mom.
And her name was Noe.
She was on of those people you pray to God you have the opportunity to know in life.

She had incredible faith.

At her memorial, the priest held up her Bible.
It was worn and heavily marked up.


He said,
"She prayed for everyone. There is probably a prayer written just for you somewhere in these journals."


God,
I hope your taking good care of our angel..

Your cooking was heaven on earth, especially your pizza.
I remember your acrylic nails with Hawaiian flowers.
And I remember your doggie; perfectly groomed.
I remember how you would talk to me about life and cooking.

Why didn't you tell us?
You were just...
Gone.

And this time,
I nodded my head to my dad across the table when he broke the news to me.
I said I understood.

But how could I really?

I had just accepted the fact that your hair was dramatically shorter; shorter than ever in your life.
I just accepted that you were skinnier; thinking it was a new diet.


I didn't accept the rumors that were going around about you having cancer.
You were so strong.
We all thought, "No. Way."

But then you were gone..

Noe,
You loved so hard and so so strongly. You taught me what it means to love.

Today I thought of you.
The school choir sang "Somewhere over the Rainbow."
And every time I hear that song,
I choke up.

I cry.
I think of you.
Because that was one of the songs that they played for your memorial.

You were....
Nani.

And so was your soul.

I have a family friend.
His name is Art.
He is like our uncle.
He has been to every family gathering.

He has stage 4 throat cancer.
Doctors say he is not going to make it.

Dear God,
Please..Heal him.

He just smiles and hugs us.
Our relationship is unclear to others,
But crystal clear in the family.

He is my family.

And I can't just accept his health fading.
I just can't accept all the coughing that you do..
I can't..
I can't just accept that I might be losing you..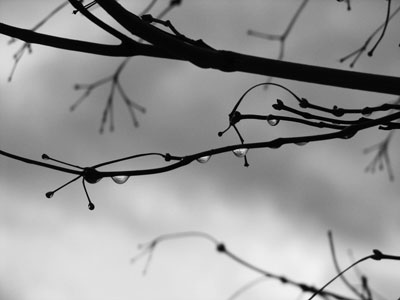 © Carly M., Hopedale, MA