Someone
June 4, 2012
Born in a world of good and bad,
I learned to hide as I grew.
The fact that I was ignored,
Only made me distinct from others.

Until you came,
My world was dark.
No one could reach me,
But only run away from my presence.

When you came,
You showered me with light and happiness.
That showed me more than my world,
From then I stopped hiding and smiled.

Jealousy of others rose as I learned to put on a smile.
Every second I wanted to back down
To go back to my corner
To close those doors that let the light in.

But you stopped me
Stopped me from going back into my past
Stopped me from my cowardliness
Stopped me and said "Why run?"

"Why run?"
A question that questioned me
confused me, pushed me, and hit me.
Trying to push it away, it found me again.

"Why run?"
I found my courage to move on from my past.
No more hiding, no more running

I'm going to face whatever is in front of me.
To create my path that I would be walking down
To create my happiness

You're my source of life.
My source that only belongs to me.
My source that wouldn't disappear.

No matter how much pain I go through
No matter what others say
You're the push behind me

I, no longer wanting to run away
Because you're here.
You're that someone.
My someone.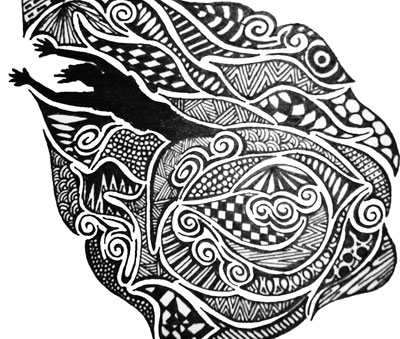 © Caroline B., Haworth, NJ