Calendar
June 10, 2012
It will come in surprises.
It will come in the light nagging noises of fruit flies,
the shadows of an afternoon sun prowling their way across a wicker table,
the sudden sweetness as the pads of a ripe blackberry touch your tongue.

It comes as they realize that the weeks have been growing faster and faster, days turning into hours, hours into seconds, until the time is almost up and they look back at the hourglass wishing to flip it over.
As the bits of sand fall into the ever-growing pile they will begin to think,
to reminisce,
try and remember every message written, every word said,
as if doing this will somehow stop the time from falling.

Epiphanies will start to fall like raindrops,
and we will begin to realize things about the past,
that can only be realized once it has passed.
That memories can only be kept if both parties wish to keep them.
That people have to be let go of, but letting go does not always mean forever,
and that making mistakes and trusting those who we thought were trustworthy
are things that we can't hold ourselves accountable for.
How were we supposed to know
what was real and what was destined to end?

They will begin to understand what a year really is,
on a porch swing in July,
together,
as the sun goes down behind a mountains of houses.
And they will fall asleep,
promises to stay in touch heavy on their tongues,
tears of joy and sadness resting on their eyelashes.
We will fall asleep and awaken to a summer morning,
in which troubles are melted away under the beams of a lethargic sun.


Copyright Lily Greenberg Call, 2012.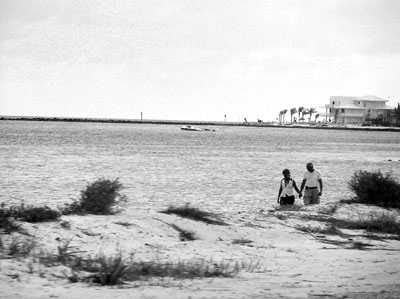 © Edgard B., Coral Springs, FL