I Am a FLower
May 29, 2012
I am a flower, my roots growing,
You're a rock that's in my way.
Trying to keep me where I am,
not letting me grow, reach reach my potential.
A petal falls off as I struggle.

I am a flower standing strong,
Your words are the wind.
You try to beat me down and break me,
saying what it is I can and cannot do.
A petal is whisked away when you speak cruelly.

I am a flower slightly weaker,
Your attention is the rain.
Too much, too long, you try to drown me,
Your displeased stares pour down too hard,
Petals break off when you're relentless.

I am a flower even still,
Though you're getting ever colder.
I droop even more as days pass,
And your frosts try to end me.
One petal yet remains.

I am a skeleton of the flower I once was,
I am frozen, dead and broken.
You think you've won, I'm gone for good.
Your wind laughs, mocking my state.
All of my petals are gone, but still...

I am a perennial bound to come again,
Year after year I'll fight you.
You've killed me now, but my heart remains,
Safe, not uprooted, very much alive.
My petals will soon sprout again.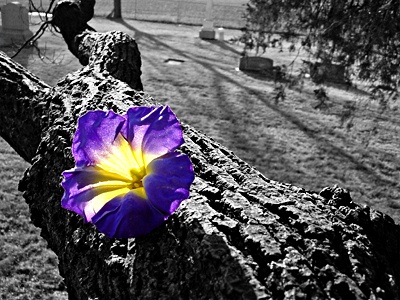 © Greg K., New Lenox, IL