Hours and Hours
June 9, 2012
Hours and hours,
Running nowhere.
Unless, that is,
You count the miles
You ran behind us,
As we learned to ride our bikes,
As going somewhere.
I know you do.
You saw the worth
In every wobbly yard,
In every turn around the diamond.
Because you saw that worth,
Because you persisted,
We know how to ride.
I remember the day we finally did it.
To celebrate you bought us ice cream.
I'm pretty sure I had mint-chip.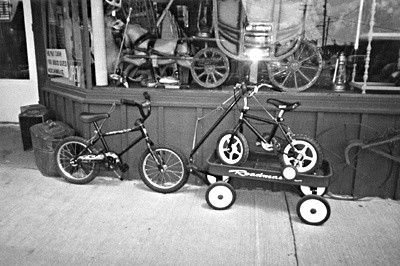 © Eva A., Eagle River, WI