Black Bird
June 7, 2012
What if every man transformed into a raven by day?
Creator of man will put the sun in the sky claiming light as their own.
Darkness turns the woman nocturnal;
the children wide-eyed.
One will die; one will not be born.
Black wings will soar; the dead will no longer bare witness.
They perch on the church steeple awaiting death. CAWWW
A bad omen by day;
a guardian by night.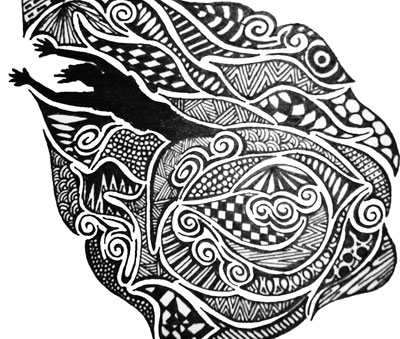 © Caroline B., Haworth, NJ