Why We Can't Be Friends
June 3, 2012
Anxiety spills down
the back of my throat,
leaving a bad tasting
stain.
I'm shaking
as I stumble through
our aftermath.
War is ugly.
Step over shrapnel,
warped metal,
body parts and dog tags.
This was so much
easier
when the sky was choked
with smoke.
Now I can see you,
and instinct of flight
takes over.
But I can't even run.
Act natural,
act as if this were ever easy.
(Except I can't even
look you in the eye.
I wish I could.)
A few more steps, and
I am out.
Out of the battlezone.
Here,
my gun is laid to rest.
Here,
I am secure.
Deep breath.
In,
out.
In,
out.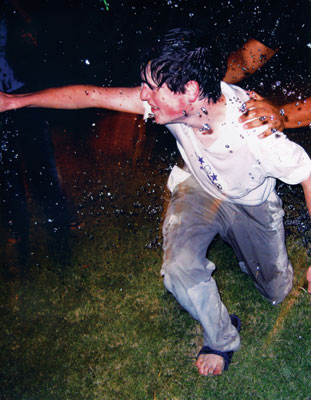 © Caroline H., Stephenville, TX