Grace
June 6, 2012
A jab straight through the heart,
Like that dark moment that scatters above like a storm cloud
As the warm heart drips from the fingers.

A brisk winter storm
A slicing breath from the sky stings through your skin
The aftershock will continue to linger.

A cold shoulder brushed away
A lifelong entanglement unwoven with time
A chapter devoted to another, decomposed.

Sun rise to sunset, it follows as a shadow
Strangling you slowly on the inside out
Refusing to let the heart be exposed.

The earth dug up, a reserved space
Placed in a wooden box, gathered in lace
Death devoured all her grace.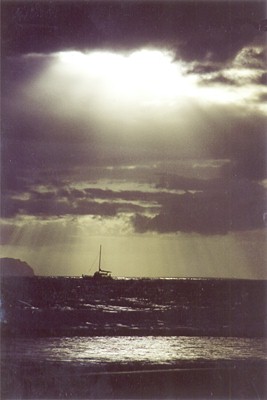 © lily H., Kekaha, HI