We Were A Painting
June 6, 2012
Together we were an abstract painting,
Our lines and shapes didn't fit together.
But at the same time they did.
Sometimes it wa as if a toddler held the brush.
We didn't know which way was up.
W are water colors.
Our colors blended together.
Sometimes we werre bright, sometimes light.
Our blended colors had an unpredictable outcome.
But just a minute ago, the page became covered.
There was nothing more to paint.
The painting was finished.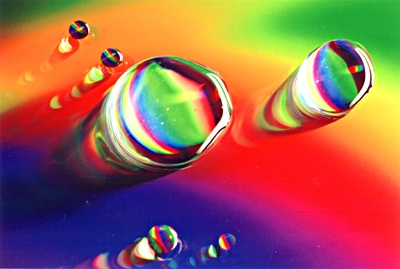 © Matt D., St Peters, MI