Stardust Achieved by Sunset
May 30, 2012
Stardust achieved by sunset.
Sunset torn by the night.
A black cloak that whithers the light,
As bleak as death is lonely,
The hue is stolen away.
Darkness now devours all,
Bringing amongst a crimson flood:
It flows heavy through the streets.
An abstract repayment towards our faceless creator.

Screams vacate themselves into wretched, empty space,
As I perceive tragic fantasy.
Veins are cauterized within flesh,
While ashes coat the fragile land.

A gentle smile emerges upon Death's unknown face.
Justice is served to our dying earth,
Our dying mother whom we have betrayed.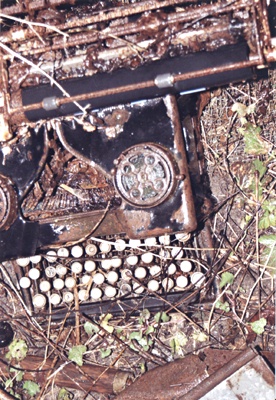 © Kyla G., Sunbury, PA