My morning thoughts
May 30, 2012
What the heck, it's already 7:15?
Where did the time go?
I barley remember my dream, does this happen to everyone?
Or just me?

I don't have a real alarm, just an iphone..
RING RING RING! My alarm screams In my ear with the same beat, at the same time 5 days a week.
I think I need a new alarm..I just want to chuck my phone at a wall sometimes.

Where is my coffee?!
I need a coffee...
Stumble down my stairs, eyes half closed.
I think I just stubbed 2 toes.
That didn't feel too good..

What to wear today?
Open my closet, close my closet, repeat. I do that about 10 times, why can't I just find an outfit?

Sometimes I feel like I'm on cloud 9.
Am I on what they call planet earth?
I feel like I'm in a daze,
Will this ever change?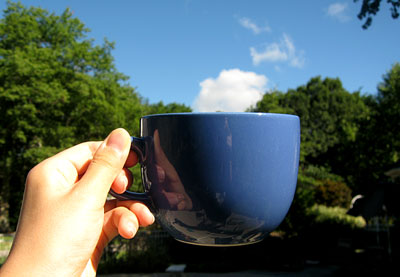 © Chae Lin S., Providence, RI