It's Not Fair
May 29, 2012
It's not fair that people starve at night,
while the rich pile up their plates
and then waste it all like it's their right,
an expression of their luck and good fate.

It's not fair that children go to war and fight
while others wave their flag without a second thought,
and then turn a blind eye to the terrible sight,
ignoring the pain and terror wrought.

It's not fair that some people pass through life on a breeze
while others have no choice but to ride the storm,
and struggle to rise again after brought to their knees.
Yet, they find the courage to travel the paths forlorn.

It's not fair that some babies are never born,
while others have a life to call their own,
And the former don't have a choice; their lives shred and torn
as a silent scream tears from their throats alone.

It's not fair and that's just life.
While we can't choose the cards in our hands,
and though we may become lost along the strife,
together we will surpass; we will rise and stand.

It's not fair but that's okay.
While others race by, some will stop
and stare back at the world; they will pray
so that someday we all shall come out on top.

It's not fair but God is here.
While some are deaf to his pain
and turn away from his love with fear
we shall bear his cross in fain.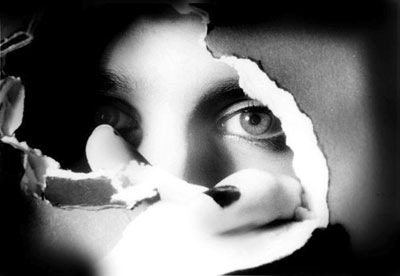 © Tabatha B., Peoria, IL