Reality
May 31, 2012
I lay there under the bed frozen;
My heart is racing and breath is rapid.
I'm exhausted from running;
My only choice was to hide.
I know he is going to find me;
With each long stride I listen.
I hear the floor boards creaking,
And with each step they are getting closer.
My stomach sinks with each and every thump;
I stop breathing, he is standing over me.
My movements and life is put to a halt,
All I can remember is the good ole times;
Playing in the yard with my friends,
Enjoying every day with my family.
I can't see anything until I first see his knee;
Then his hand, and without hesitance his face.
I'm scared; I can't believe he found me;
I tried to hide so well, I tried to hide all my flaws,
But there he was, reality, it found me, and this is not a dream.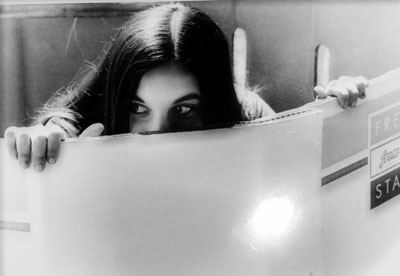 © Sarah S., Winter Park, FL