Jazz Bats
May 21, 2012
If only people were cats.
If only those people wore hats.
If only they ate all the rats
Then we'd have "How about that?"

If only the birds were bats
If only those bats could scat.
Then we'd have Jazz Bats.

If instead of a bird singing
We heard all the bats scatting
The music they were bringing
would have rat-a-tat-tatting.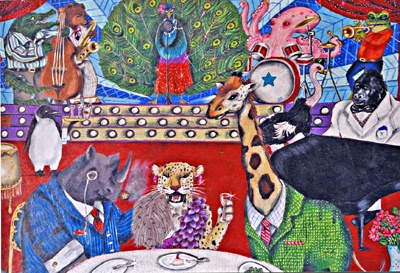 © Jacob S., Kannapolis, NC