A World Set to Flames
May 21, 2012
My world once caught on fire
My dreams slowly melted.
They said we were emotionless
But me? I surely felt it.

We watched the others suffer
While their dreams died as well.
Anxiously we awaited our turns
To be engulfed and smothered by hell.

When I cried, my tears were scarce
My hair and sanity they stole.
Perhaps I was no longer human
When, next, they stole my soul.

I no longer had a name
But a number on my wrist.
I wanted to yell and scream:
?Why can't we co-exist?

I fell asleep to smells of smoke
And cries of desperation.
I silently cursed those responsible
For setting fire to my nation.

I belong to a race deemed inferior.
Sometimes I wonder what could have been.
With blood-stained hands I worked and prayed
Then did it all again.

Let's prevent another fire
And pick ourselves up when we fall.
If we can't exist as brothers
Why do we exist at all?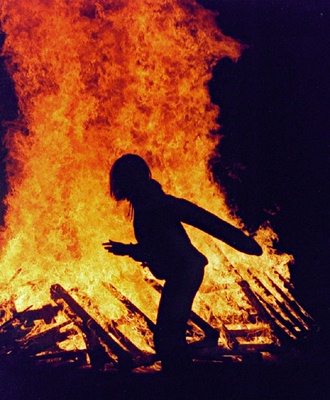 © Hali S., Robinson, IL