Floating Snow
May 20, 2012
Floating Snow

The snowflakes fall,
Covering the fading grass in a
White coat.
Resting on the few leaves,
They fell and fell.

I looked up at the clouded sky,
The traces of sun disappearing
Into the day and the white sky.
The snow fell down.

I smiled.
How I wished to be like the snow,
Floating freely,
To go wherever I may go!

That white, white snow.
Floating freely,
To wherever it may go.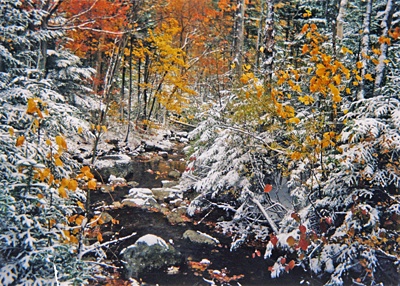 © Eric E., Lexington, MA