Unrequit
May 30, 2012
Let me alone
to my cataclysmic dreams.
Leave me
to my destructive trains
of rattling thoughts
so I can rip apart my skin
and tear apart my mind.

As if
it
were something beautiful
As if
I
were something worth
more than your Wednesday night garbage
about as valuable
as TV dinners
and halfhearted phonecalls
whose laughter never seems to make it
to the other end.

Reach me
reach inside my skull
through those telephone wires
and yearning souls.

Can't you see me?
I say.
Can't you hear me?
I scream.
But I don't think you can
because I want you
and your smile
and

love

still aren't here.



I'm waiting.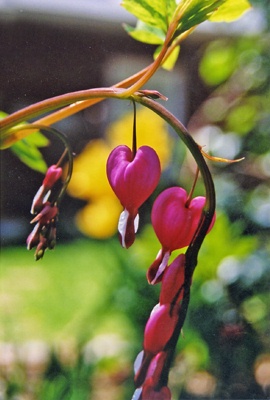 © Sophia E., Wilmington, DE