Enemy
May 30, 2012
She stands.
She sits.
She smiles.
She laughs.
She eats.
She sleeps.
She cries.
She runs.
She loves.
She breathes.

Yet, she is nothing like me.

She's shy.
She's illusory.
She's mysterious.
She's sly.
She's damaged.
She's marred.
She's lived.
She's gambled.
She's cheated.
She is quietly avant-garde.

Yet, she is nothing like me.

A shaking hand.
A blank stare.
A broken heart.
A capricious air.
A desire for success.
A few crooked moments.
A mind- self-destructive.
An expression to accompany it.
A couple misspoken words.
An unappreciative breath-


And I stop to wonder
Why I judge her
Could it be?
That I simply see her in me?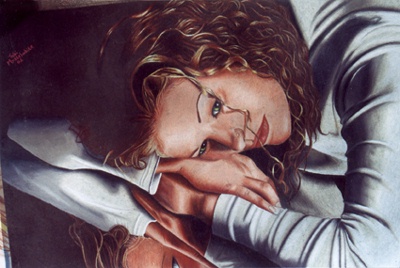 © Tabitha M., Kannapolis, NC