Please dont Sit next to Me
May 26, 2012
Please don't sit next to me. Just don't. I may not know what you think of me

but I really couldn't care less. You may not think I pay attention but I see you from where I stand.

I see everyone and I watch. I watch the way they hang out

with their friends. I listen to the way they treat others. Just like I do with you, don't think

I cant see you or hear you. Because I can.

You might think I'm just the girl who sits on the bench waiting for her mom.

Or that after all your friends have gone home that you can suddenly join me so you wont look like a

loner. No, I'm sorry and I hate to burst your bubble but I'm not that kind of girl. If you don't want to be

alone, go sit somewhere else with someone else...just not me.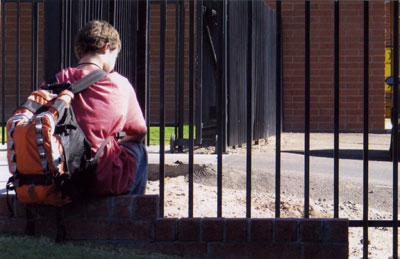 © Molly L., Phoenix, AZ