The Angels
May 24, 2012
The angels came that night,
while we were fast asleep.
Not wanting to wake us,
the angels did their best to silently rip the heart out of your chest.
There you lay.
Heartless.
Breathing quietly.
Next to the person you used to love.
You were lying next to me.
And the angels flew away,
your heart screaming,
"Please! Let me stay!"

And when you awoke,
your chest empty,
you looked at me blankly.
And that's when I knew.
Those thieves had taken the one thing of mine.
The thing I lived for..
But it was our time.

The poison they gave you killed us slowly.
You never said goodbye..
For, to you, I was not worthy.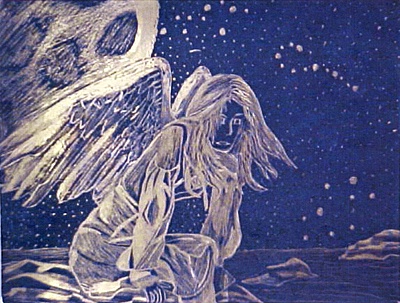 © Kaylen C., St. Clair, MI