His Dying Face
May 24, 2012
The face is so cold,
who once used to be bold.
It's hard to see him lying there,
who is lying there looking so bare.
His face is so pale,
even white covers his nails.
He looks so calm,
while he is holding out his palm.

I sit and stare,
looking back at his last glare.
I miss him so much,
I just want to punch.
It hurts me to see,
It hurts me to be.

I wish I could of said goodbye,
or even the last hi!
I missed out on that,
now I only have his hat.
I wear his hat everyday,
and all I can say,
is that I miss you dearly.
It has to show so clearly,
of how much i love thee.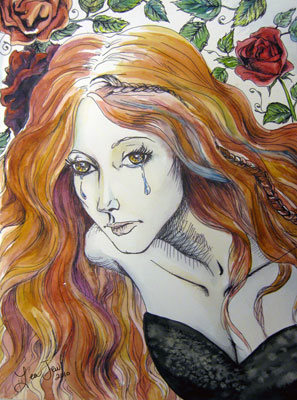 © Leonora J., Fullerton, CA