Black Diamond
May 27, 2012
I'm a Diamond,
Shaped and molded,
From the black dust,
From underneath the devil's feet.

I'm not beautiful,
I'm not made of crystal,
I don't sparkle,
Shine,
Glimmer.

I'm a real diamond,
Oh I swear to you,
I look different,
On the outside,
I am black as the coal I was made from,
In the depths of the devils chamber,
I'm hard as stone,
But be careful if you play to much
My dagger edges will be sure to cut.

Oh I don't mean to hurt,
I am God's diamond,
He sent me into the devils chamber,
So I would be hard,
Unbreakable.

I was made for the mission of life,
To show you how to really live,
That living in the life of a copy gets you now where,
When you die who will remember you?
What did you do that was so gracious,
That makes you original?

I was born to be an original,
Not a copy like you,
Oh how selfish you are,
You live as if you are perfect,
Look in the mirror,
You may be beautiful,
But do you live?

Do you know the pain,
The love,
The loss,
All the things an original life brings?

I was born an original,
And I refuse to die a,
COPY!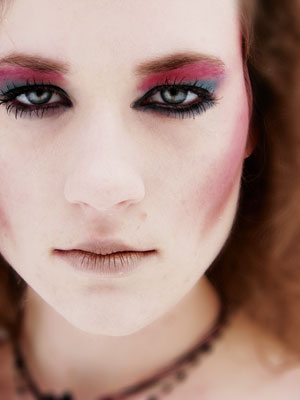 © Elizabeth H., San Bernardino, CA