Late Night Walks on Catherine Street
May 25, 2012
The pitter patter of feet hitting the pavement;
Each step getting faster as we were walking down the hill.
The smell of salty water and low tide fills the air;
But the odor isn't one to scrunch your nose.
When we reached the end of the hill we stood there;
We waited a moment for the dog and cat to reach us.
My mother and father stared down the road;
Seeing the long but oh so familiar walk in front of them.
After about ten minutes we reach the beach;
My mother pushes my stroller until it meets the sand.
She unbuckles my seat belts and lets me take my first steps;
The ground is cold; all you hear are the waves crashing.
My father, my mother, my pets and I sat on the beach;
The first tradition for our little family on Catherine Street.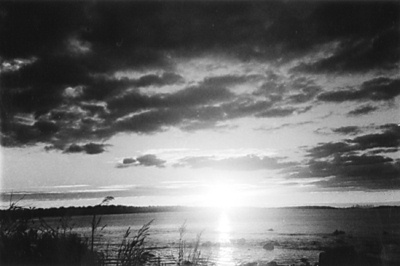 © Christy S., Germantown, MA