Words
May 19, 2012
Words elude me,

hiding in plain sight

and then running as soon as I spot them.

A chase ensues,

that crosses the world

in only a few seconds.

And then,

out of no where,

all words come out of hiding,

and I'm in a world of words.

Everything is made up of words,

trees,

birds,

the grass,

everything resembles and Concrete poem.

And as I look down upon my hands,

I realize that I, too,

am made up of words.

So I then end my chase

and use the words that are within me,

and I amaze the world,

with me.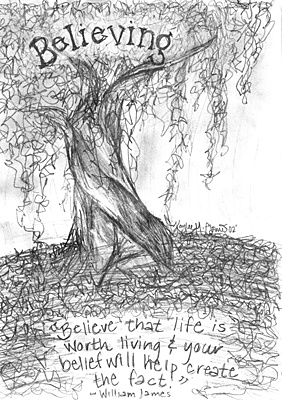 © Kaylee E., Coraopolis, PA