High School
May 17, 2012
here early every day
the bell rings
drilling through my consiousness
down the halls
pouring through the doors go the teeming hords.
My first class is upon me but I am already in my last period.
Pure torture as I watch the seconds tick away.
The time is almost upon us as I pack my bag.
But I digress.
First period and i'm already feeling the affects of dreariness as it creeps into me.
In the halls we traverse the narrow ways
moving with effort from doorway to doorway
worried what each threshold brings.
There it is the lunch bell.
Dry food it always is.
Blurry like i'm falling
then the bell. Class is over.
Another day done only to prepare for the next gauntlet.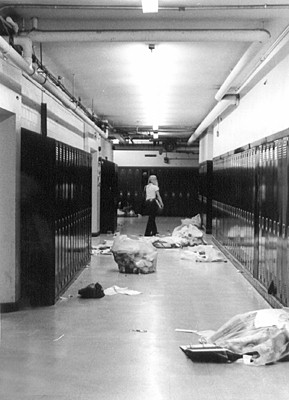 © Halsey S., Marblehead, MA