Am I Alone
May 18, 2012
Am I alone?
I watch as the rain drips past
Secure in the building.
After school, a ghost town emerges
I see a blue bird dive into a tree
Begging for cover.

Am I alone?
These halls I walk,
So busy with life, from 7:40 to three,
Disappear into the shadows.
Swallowing them up, one by one,
I sit looking out the window,
Splash, Splash, Splash.

Am I alone?
Only a few days are left,
Till I say goodbye to these hallways.
A new sunny day will have to come,
And I will be entering into a
Different type of hallway.

Am I alone?
My gut points out that these hallways
I will soon be traveling, will be better,
Maybe fancier, livelier.
However, until I receive that
Important paper, curled up so thin
Tied in a bow,
Describing what I have done the last four years
I must walk these halls, enjoying my memories.

Am I alone?
I am not alone, rather independent.
There will always be someone around
These hallways, even if it is just a blue bird
Chirping to the rain.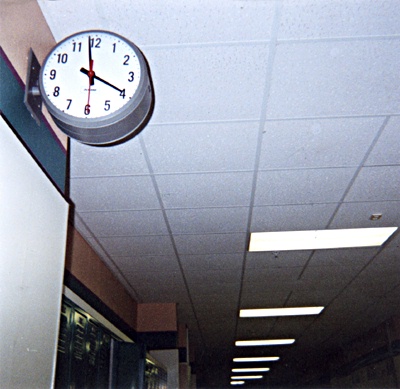 © Blake B., Highland Village, TX