What I've Wanted to Say
May 17, 2012
Loss
To feel so much pain
To have absolutely no gain
What it must have felt like to be you.
It's been almost a year now
And I never hear now from you.
There isn't a word to describe
The loss I almost don't feel inside,
Because in the end it felt like I didn't know you.

Denial
Even from the day I lost you
It never really felt like it happened.
I saw our family,
I saw them crying,
But my emotions didn't register.
And that's what makes me the most upset.
To lose someone so close and dear to me
But not feel any loss or any regret.
Some people might call me lucky.
But why do I not feel the pain?
It's driving me insane.

Anger
All the hurt you caused,
And never looked back
Or paused
To say I'm sorry for causing the crack
In our family.
You were no longer close
And soon I chose to not tell you
About what really happened in my day.
The simplest things I didn't want to tell
Because of that hurtful and angry yell.
I became the adult
And you became the child.
Isn't that great?
Isn't that wild?

Wanting
I wanted things to be the way they used to be.
Where I could hold your hand, feel safe, feel young.
I want the times that I don't really remember,
But won't ever forget.
The time when you were still a member
Of the family.
You would sing,
And I would dance.
It's seems so unbelievable now,
Like it was a trance.
To be with the old you,
Is what I want,
Where I love you too.

Acceptance
I knew it was bad,
I knew the chance weren't great.
Of us starting off on a clean slate.
I do sometimes feel very sad,
About what happened to you.
But I absolutely know now that you are no longer
Mad.
You are in a way better place.
Where there isn't any hate or disgrace.
Just love,
Love
Love
Love.
I know that's all you ever wanted.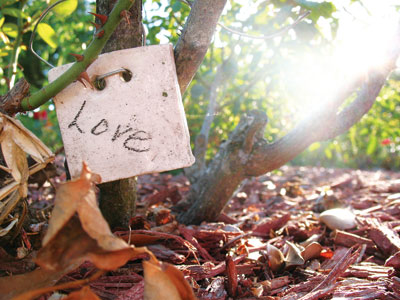 © Danielle L., League City, TX