My Perfect World
May 17, 2012
Imagine everybody got alone with everyone.
Imagine world peace.
Imagine money wasn't a concern, instead used to wipe the tears off a crying child.
Imagine no women or man went without food.
Imagine all people had a secure place to sleep at night.
Imagine wars and attacks were unseen on the TV.
Imagine kids without a computer, no Facebook, Twitter to bully one another.
Imagine people looked past the color of your skin, nobody judged.
Imagine love reigns forever.
Imagine a world without clocks, where time never expired.
Imagine mean people didn't exist.
Imagine less hate.
Imagine girls felt like princesses every day and had a prince to call their own.
Imagine more "hellos" rather "goodbyes"
Imagine a clean world without pollution where we can breathe.
Imagine love lasted forever.
Imagine nobody felt alone.
Imagine God was all everybody needs.
Why can't we imagine?
Why can't we dream?
Tell me, why can't we imagine all these incredible possibilities?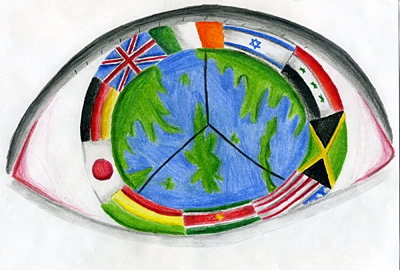 © Kelly L., Brooklyn , NY