Love's Symphony
April 30, 2012
The white dove sings a song,

serenading throughout sweet, sweet gardens;

Enticing, lovely, and lighthearted.

Then another sings along,

attracted by the resonating melody;

Addicting, enchanting, and desirable.

Stray ivory feathers cascading, like soft kisses,

soaring above delicate crimson roses;

And the wind being the percussion,

keeping beat to the dove's heartfelt duet.

Soft pink blossoms listening fondly,

as the doves lead Love's sweet, sweet symphony.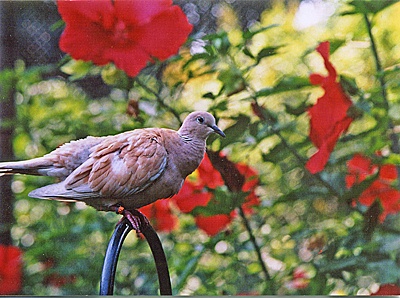 © Charlotte H, New York, NY