An Innocent...
April 30, 2012
A young lonely 16 year old kid,
Looking for a reason to live.
On his first day of school,
He didn't even put in an effort.

To comfort himself,
He confided in cold steel edges.
An innocent child of poor decent.

He finds himself alone in the dark.
An innocent crying child.
Will he forget the pain he has caused?

He goes into a dark alley,
To meet his dealer.
He is taught how to soar like an eagle.
Now comes time to sink into the dark.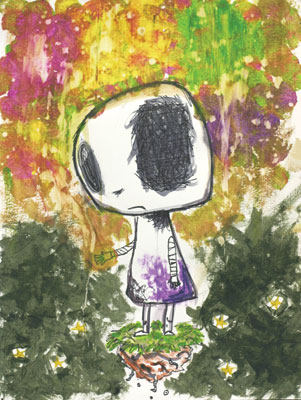 © Ashley W., Port Charlotte, FL