Mr. Sanity
April 27, 2012
I sit alone at my table,
Loneliness stamped to me like a label.
My eyes wander from chair to chair,
There is not a single person or pair.
The air is so melancholy,
Talking to myself would be quite a folly.
But who else is there to chat?
Nothing but the scuttling bugs and a large rat.
Animals don't seem to mind the peace.
Yet my loneliness and paranoia will not cease.

Munching on some moldy bread,
So many sad thoughts enter my head.
There was no one here for me if I were to cry.
There is no one here to mourn if I should die.
Why fear death,
If after you pass no one is around to utter a breath?
You can't miss what is not there,
But a life of solitude I could not bear.

When everyone was here,
I was able to truly value a tear.
When everyone was here,
There was always someone there to calm my fear.
When everyone was here,
There was always someone who would lend an ear.

I sat there drinking my flat soda,
When I thought I heard someone say "Dakota!"
I heard a tapping ay my door.
Looking outside,
The sight made me fall to the floor.
My old friend Mr. Sanity came over to talk.
He walked right in since he had the key to my lock.
He looked down at me with a sorrowful face.
He wore his usually black suit with a top hat that had white lace.
His face was as pale as freshly fallen snow,
Yet he had a strange black glow.
I hurried to make tea.
You never know when Mr. Sanity would flee.

Not a word had to be said,
At times he was as immovable as lead.
He used his eyes to reach into my soul.
I never knew of his secret goal.
Suddenly I saw a flash,
My paranoia seemed to instantly dash.
With a tip of his hat and a crooked smile,
Mr. Sanity said "Farewell"
Where he left to he would never tell.

My parents and brother then walked into the room.
All my loneliness was sucked out like a fume.
Soon chatter and laughter began to commence.
Not worrying suddenly seemed like common sense.
Mr. Sanity always seems to know what's best,
Not forgetting his lesson is my hardest test.

Now that everyone is here,
I will be able to shed a good tear.
Now that everyone is here,
I am no longer shaking with fear.
Now that everyone is here,
My words can reach a trusted ear.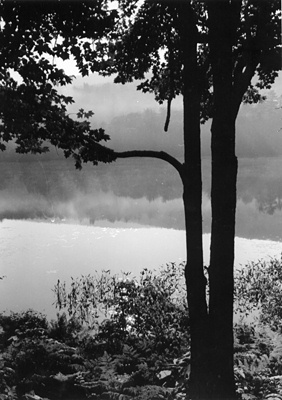 © Steve S., Marblehead, MA