Under the Willow Tree
April 27, 2012
I'll tell you now where to find me
In case your mind does wonder
(because mine does almost always). See
I'm down a shadowed path you blunder,

bordered by mysterious trees.
And in harmonious cadence, the birds may sing
until you reach the end; greeting seas
that continuously flaunt its wealth as a Queen or King.

After crossing the sandy beach
'Twill be music that you'll hear,
That absorbs your logics as if a leech
would blood, but don't worry, don't fear,

For beyond that music, I am but under a tree.
That's right, under the willow I swing.
Colors bright, surrounded by waters, you'll see.
With the lullaby of birds and music that sing.
For I am a child swinging, under the willow tree.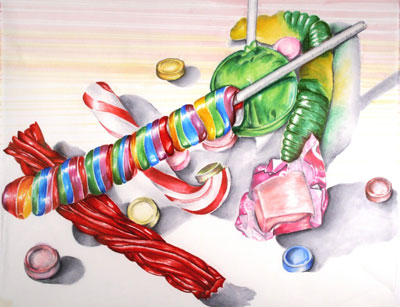 © Jamie B., Fairport, NY