Denial
April 30, 2012
The clouds are forming as one,

the wind is starting to blow.

There is a secret in this storm,

one of which only I know.

The thunder is painfull,

the lightning dances in the sky.

When it rains outside I stand,

so that no one sees me cry.

Who would really know,

that the lonely tears flow?

I could assure you it's just rain.

See my smile?

No, i'm not in denial,

I just want something to ease the pain.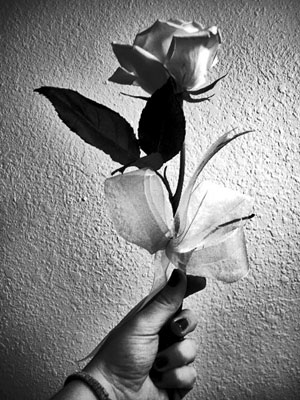 © Lauren R., Edmond, OK