So Please Keep Smiling
May 13, 2012
I tilt my head back and gaze at the clouds.
Doesn't the sky look lower than usual?
I think it does,
but I can't remember the last time I looked at the sky.
The clouds have ensnared me.
Would you think me crazy if I told you
I can feel the clouds reaching down for me?
I'm worried that you might, dear.
So I will not tell of the cloud's pull on me,
because I like the way your hand feels in mine,
and I like the way you smile at me.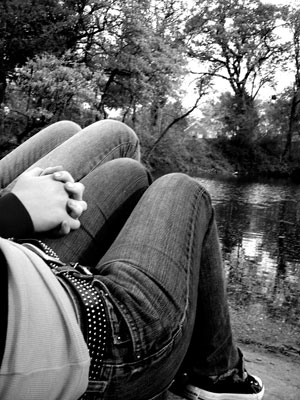 © Lauren R., Edmond, OK