Sweeter Than That
May 1, 2012
IF i could make up a holiday
id take my time
finding the perfect name
but in the end
we both know what it would be
"introduceyourselftothatreallycutesenioryoualwaysseewalkingthroughthehallsandhearhisvoiceeverdayontheannouncementsandyouvefallenmadlyinloveandyouregoingtogetmarried.. he just doesnt know it yet" day
maybe i could end my stalking
lurking
walking
behind you at school
creeping
staring
at your facebook
that.... for some reason
i think you blocked me on
but i think im in love!
and ive never even spoken to ya
i wish you could be mine..
my sickly sweet
valentine
id write you a thousand letters
that end with a thousand x's and o's
id bring you brownies everday
make you smile in every way
youre an angel..
did it hurt when you fell
from heaven?
and you dont know it..
but i love you so much
"i go into bakeries
and say
'Hey! i want some of that pie'
and they say
'what pie?'
and i say 'the cutie pie'
and staple a picture of you to the counter
yea
ive been kicked out of a few bakeries..
but its all cause i love you
were gonna get married
it will be a beautiful
reception
ive been planning since i was five
were soulmates
and youve got to know
that if you were a booger
id pick you first
youre as cute as a button
as a bug!
you are the bees knees
if bees
had little tiny knees
youd be it!
let me just ask you
"reallycutesenioriseeinthehallwaysandhearyourvoiceontheannouncementsandiminlovewith"
do you believe in love at first sight
or should i walk by again?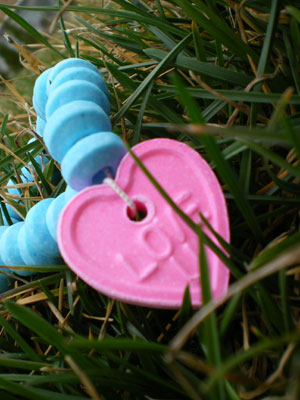 © Jennae P., Kennewick, WA