Two People
May 5, 2012
In fluffy chocolate, a gorgeous summer dream,
A bitter whisper, though a lovely scream,
One black shadow together, a sweet symphony,
A cool wind dresses their enormous beauty.

A soft language to speak in an innocent fight,
Charming eyes smile like stars in the night,
A river of emotions over a moment of quiet believing,
Their faith protects a promise, a happy universe is receiving.

A strong soul of two, a hope of memories seems near,
A touch of thousand lights, but never one gentle tear,
True love is like a flower growing on and on,
Listen to the lovely sound, it will never be gone.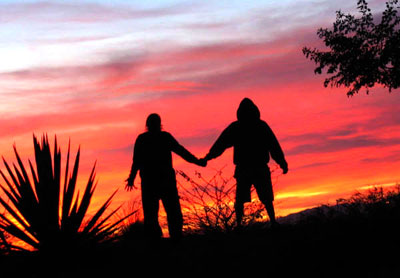 © Rosanna S., Phoenix, AZ