The Poppy of Beauty
May 14, 2012
Took a step out of the chaos
I needed some time to breathe
To think, what have I become?
Pale skin, dark circles, lifeless smile
Racing yet trudging through each day,
Trying to maintain a calm façade.
Then something catches my eye,
A scarlet poppy blowing in the breeze,
Simply beautiful, with radiant color.
Looking as healthy as can be, stunning effortlessly
And I wonder how it could be
That it took such minimal effort for the poppy to shine,
Yet I struggle each day for a glimpse of light.
That's when I realize,
It suddenly came over me:
Poppy has it the right way
Be patient, be calm, bend in the breeze,
Let the water come down, and the sun warm your skin
Get your feet dirty, bring a smile to others
Don't be afraid to grow, and take your time doing so.
These are the secrets the poppy told me,
The secrets to achieving its beauty.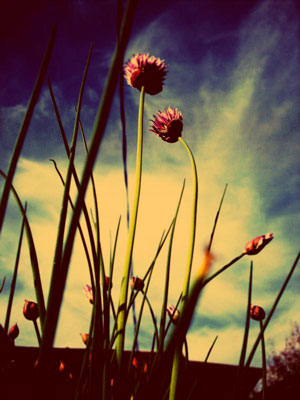 © Jessica P., Easley, SC