Butterfly
May 13, 2012
It's easy to tell another man's story, but it's hard to tell your own, and even harder to tell the truth.

My soul wants to be exposed, my lips longed for the sweet touch of justice.

My heart wants the ability to escape this written hell.

So I run, I run from the truth, I run from reality, I ran from myself.

As i begin to escape this written hell, my legs stiffens, my heart harden, and my sight goes black.

I am trap in my own self preservation.

I am confined in my own cacoon, waiting for my colorful mind to develope.

I am waiting for my lungs to develope the strength to inhale this truth, the written reality.

Why can't I have a rapid change, why can't i transform quickly. Why is time my worst enemy.

I just want to break out of the cacoon, so I can roam free instead of waiting for nature to take its course.

So I have no choice but to embrace. Embrace my change. Embrace my hopeful development, my destiny. Embrace the truth, the lies, the joy and pain, and even the Damn cacoon.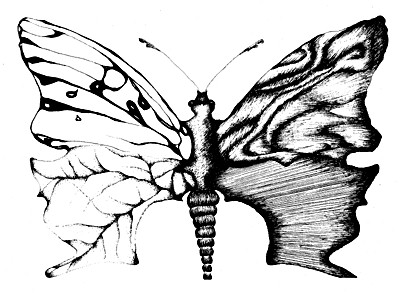 © Cara L., Cheny, WA