The Quiet Hall
May 3, 2012
Walking down the quiet hall, I look at the walls,
white and yellow, barren and forbidden.
Continuing down the path of the Quiet Hall,
I see a light in the distance there is a twinkling red light. I close my eyes and see my life flash before me,
I open them again and search for this red light. I approach it faster, and faster. Running into a wall, my friend yells: What are you doing? My response: I was just walking down The Quiet Hall.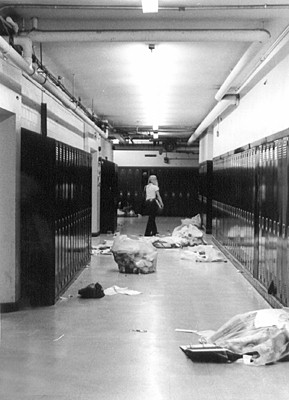 © Halsey S., Marblehead, MA