Planetarium
May 11, 2012
Billions of stars, seen from one planet
Looking overhead we see them, wishing to be them
We become them.
Shining brighter every day.

Billion of stars, seen from a single planet
Looking all around us, we see them, wishing to be them.
We'll eventually become them.
Going away, far away.

Late night, awake with the stars
Stage freight, we're becoming them.
No sound, just the breath of the draft.
Look to your left, see this star. Look to your right, and you'll see this star.

They tell me that these are the brightest stars in the night sky,
Something so beautiful.
We see billions of stars, all from this beautiful planet.
The time has come, we are now one with the stars.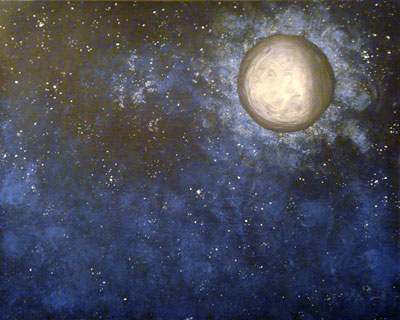 © Allison H., Vancouver, WA