Not Another Romeo and Juliet
May 9, 2012
Legs shake.
Hands quake.
Heart begins to race.
I can't slow its rapid pace.
Breathe in; breathe out.
I whisper though I need to shout
Can't stop keep moving on.
Don't wonder if its right or wrong.

Finally I see your face
And my chance to make my case,
To tell you I was wrong,
That every day it was for you I longed,
How it hurt to hear that song,
All the pain I went through
When I lost you.

I love you forever still
And miss you so much I could kill.
Do you still loved me for you once said, " I will."?
Do you even remember me?
If it still hurts please know that I'm sorry.
I was stupid and admit my fault.
I'm on my knees and it's back to you I crawl.

Juliet is begging Romeo to wake up and come back.
She doesn't know her feigned death left in his heart a mortal crack.
Don't let our story be that way.
Like Juliet I can't live longing for you every day.
It takes both halves to heal.
So let's end the pain we feel
And regain our love if we believe it's real.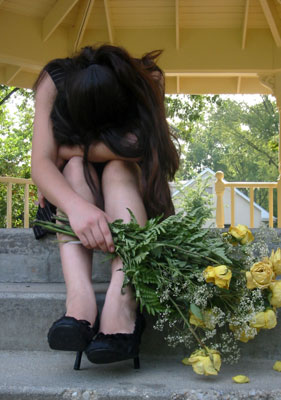 © Martha V., Morton Grove, IL