The Color Grey
May 8, 2012
I remember nothing better than
the image of those clouds,
They danced.
Floating, reflecting, moving in time
to the ripples coursing through the water.
The sun that day only seemed to shine in
Reflecting rays, bouncing off the pebbly bottom.
Gravel splashes from a distant car and
Breaks the surface of the pool of raindrops.
I remember nothing better from that day
Than the severity in color of the Hubba Bubba,
Sitting like an island in a dark grey puddle
The only wad of color in an
Otherwise barren sky.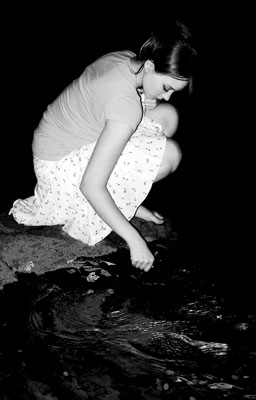 © Michelle B., Blairsville, GA